During the next days you can listen the new V/A cassette release from the label "For Noise's Sake"

30 non-artists, anti-bands, pro-amateurs, and anonimous characters of different ilk, based in Madrid, and gathered together in this thunderous and irritating pro-dub/printed tape. This is the noise of Madrid now. C120. 100 copies.

thewOOter/Ponzoña/Au/Ormo/Desatrancos/Plonk Moist/La Catástrofe/Ultravioleta/Daniel del Rio/Tubular Balls/Asperorers/Games Addiction/pier/bledo/Grassa DATO/Yo-Raid!/dohince/ahno drei/fuguh/Gran Logia/Jord Levulma/Scumearth/Xedh/R.R. Soup Fuck Uzz/noish/shalocins/Roughuh/Oscar Barras/Botox Vox/Ülpeskriva/Ol'Pain
ON AIR ( MAY 2011 ) "MADRID ES RUIDO"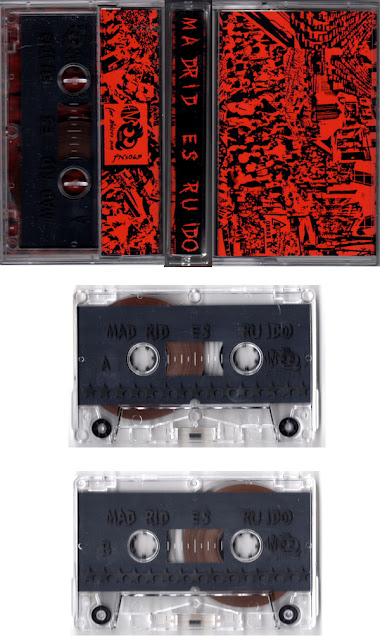 http://fornoisesssake.blogspot.ch/